INTUITIVE ENERGY HEALING.
 Life-force, prana, chi or life-energy describe the energy that permeates every living thing. And with every living thing, life force energy can be blocked, and it can be depleted.
WHAT IS INTUITIVE ENERGY HEALING?
A Qualified Energy Practitioner uses specific techniques to remove energy blockages from your personal energy field.  They will then channel divine healing energy to fill up any depleted areas in your energy field.
This process stimulates your own bodies energy system to rebalance, improving your overall health and wellbeing.
HOW DOES INTUITIVE ENERGY HEALING WORK?
You have a physical body made up of all the physical systems of the body. And you have a metaphysical energy body. An energy field that is interlinked with the physical body. It is believed that disease of the physical body, first presents itself in the energy body.
An Energy healer will work to clear away energy blockages and negative thinking and stress from a persons metaphysical/energy body, so that this energy does not become a physical manifestation of disease.
We see a doctor when our physical body has a problem. And we would all benefit greatly to see an energy healer when we are feeling stressed or run down.
WHAT YOU GET FROM AN ENERGY HEALING SESSION.
Increased energy levels
Improved sleep
Decrease in pain
Clarity of thought
De-stressed
Feeling of calmness and peaceful
BENEFITS
Time after time, Margaret finds her clients experience great value in having an energy healing. They leave feeling less stressed, more at peace and clear in thought. They then go on to report improved sleeping patterns and feeling of overall wellbeing that can last for weeks afterwards.
It offers an alternative approach to pain and discomfort in the body. Energy healing removes energy congestion which leads to greater flow of energy around the body and in turn greater wellbeing. Filling areas where there is an energy depletion results in improved energy levels, positive thinking and  a lightness and peace of mind.
WHAT HAPPENS IN AN INTUITIVE ENERGY HEALING SESSION?
An Energy healing session will start with your practitioner asking you a few questions regarding what brought you here today. You can also take this time to ask them any questions you may have about the session.
You will be then asked to relax in the comfortable chair and close your eyes. Pranic healing is NON TOUCH. 
Your practitioner will then begin to scan your energy field, finding areas of congestion or depletion. (It is here where Margie can receive intuitive guidance and information on what has caused the blockage or energy condition, and also receive spiritual guidance for your healing pathway.)
WORKING WITH YOUR ENERGY FIELD
The practitioner does not need to lay their hands on you, they are working with your energy field which surrounds your body. You may feel some tingling in your body as the energy starts to move around you. You can feel emotional as energy blockages are broken down and dispersed.
While your eyes are closed, the practitioner will clean your energy field using sweeping of her hands and also the use of a quartz crystal. The cleaning of the energy is enhanced and magnified by the crystal.
THE CHAKRAS
Then the practitioner will work to bring the chakras the energy centres back into balance, meaning they spin in the correct direction at the correct speed. The will be full of energy, and bouncy and vibrant in colour.
AT THE END OF YOUR ENERGY HEALING
At the end of the session you will feel calm and relaxed. You may feel lighter and clear in thought. You may also feel tired as your body continues the work of rebalancing your energy field, the body beginning the process of regeneration.
Your cells will be energised, continuing  to rid themselves of stagnant energy, and also absorbing and working with the positive energy that the energy healer has shared with you. When your chakras are functioning optimally you feel better and your process to better health has begun.
The benefit to receiving an energy healing is YOU FEEL BETTER.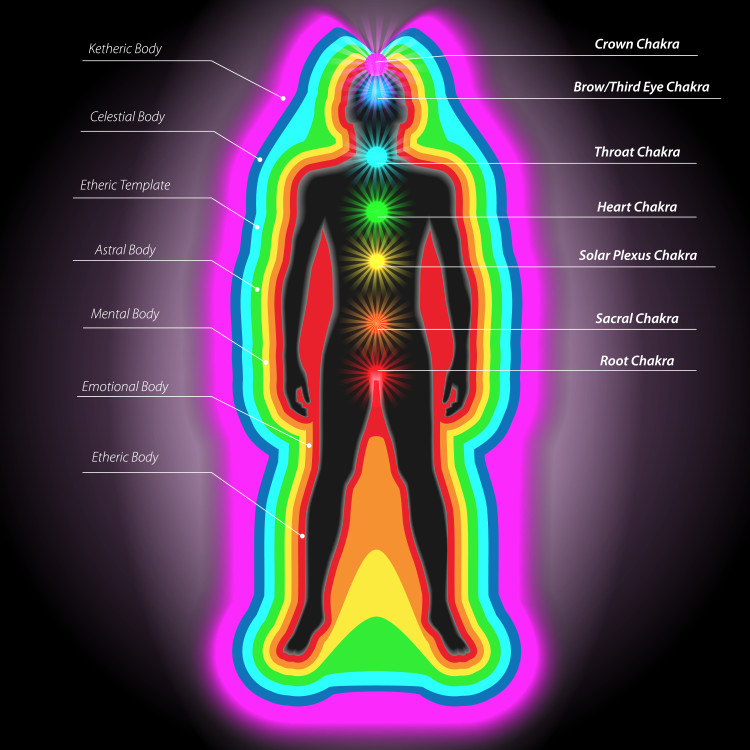 This image shows the energy body that surrounds the physical body, and the chakras (spinning wheels of energy) that are also part of your energy field and have a direct effect on the physical body.
Your energy body and physical body are interconnected, and continually influencing one another.
Energy Healing For Children
Children make for great clients, as they are open to receiving, they do not question how or why they feel so much better, they just know it works.
Margaret has successfully used energy healing techniques to help children suffering gastro/stomach complaints, anxiety and sleeping difficulties. The treatment is non-touch, and the child feels relaxed and often sleep better the night of the treatment. Margaret's own children love how they feel after an energy treatment, and ask for it regularly.
Energy Healing For Adults
For adults, stress is key. If we are honest most of us are experiencing stress in some form, and unfortunately a lot of people have physical disease of the body.
Pain levels are rising, and prescriptive drugs are on the rise to combat body ailments and stress.
Intuitive Energy Healing can be used in conjunction with your mainstream medical treatments.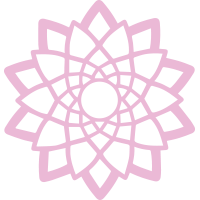 " Hi Margie, hope you are well. Just letting you know that my life is going really well. Things are falling into place or easily managed. I have a lightness and contentment I haven't felt forever. So thank you again!! "

Karen.